AREA DESCRIPTION
Located a short bike ride from Uptown, Plaza Midwood is a thriving urban pocket of Charlotte that fuses the best of historic and modern. Tucked beneath a canopy of lush, mature trees, Plaza Midwood is peppered with homes — some historic, some not — that exude charm. It's not unusual to see couples strolling hand-in-hand to grab ice cream at the historic Dairy Queen on Central Avenue, or moms and dads chatting on benches at Midwood Park as children scurry around the playground or perform spontaneous shows in the amphitheater.  Plaza Midwood is a strong, supportive community with its own unique, retro vibe. First developed in the 1920s, it has a history of innovation, says Phillip Gussmann, president of the Plaza Midwood Neighborhood Association. The first Harris Teeter was built there, the first Family Dollar and the first Fuel Pizza. The popular Midwood Smokehouse is now opening its second Charlotte location in Ballantyne. "I'm very proud to point out that the only chains in Midwood are Dairy Queen — a historic landmark — and Fuel Pizza, which was started here."
Soul Gastro Lounge
Part Eclectic "tapas bar", part "nightclub", this resto‑lounge in the heart of Plaza Midwood pleases a late‑night crowd with its "clever" collection of small plates soundtracked by "great music". Do call ahead of time! This place gets packed!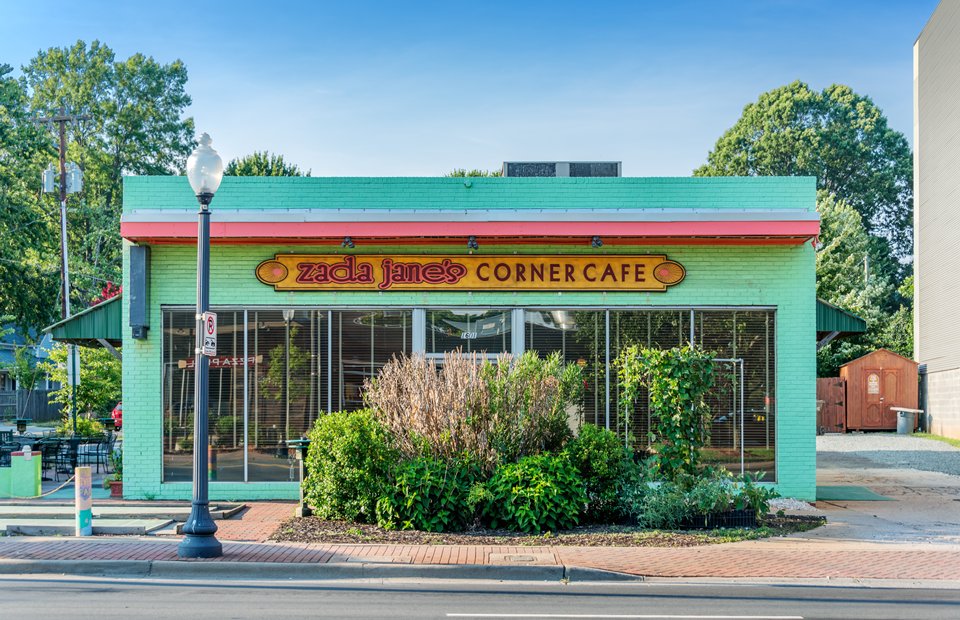 Zeda Janes
Zada Jane's is, above all, a family and community friendly restaurant that happens to serve alcohol. 😉
"A tour through Plaza Midwood in Charlotte, NC during summer. Plaza Midwood is one of my favorite areas of Charlotte because, let's be honest, it's just got that vibe."  Nate Smith
The Common Market
Your stop for electric neighborhood convenience, offers fresh deli sandwiches, cold beer, an extensive wine selection, urban provisions, live music, knicks & knacks and a neighborhood connection. A sweet place to hang out after a bike ride!
Reggae Central
"Besides the regular clothing and accessories associated with Rasta culture, this store has a great collection of oils and reggae VINYL"