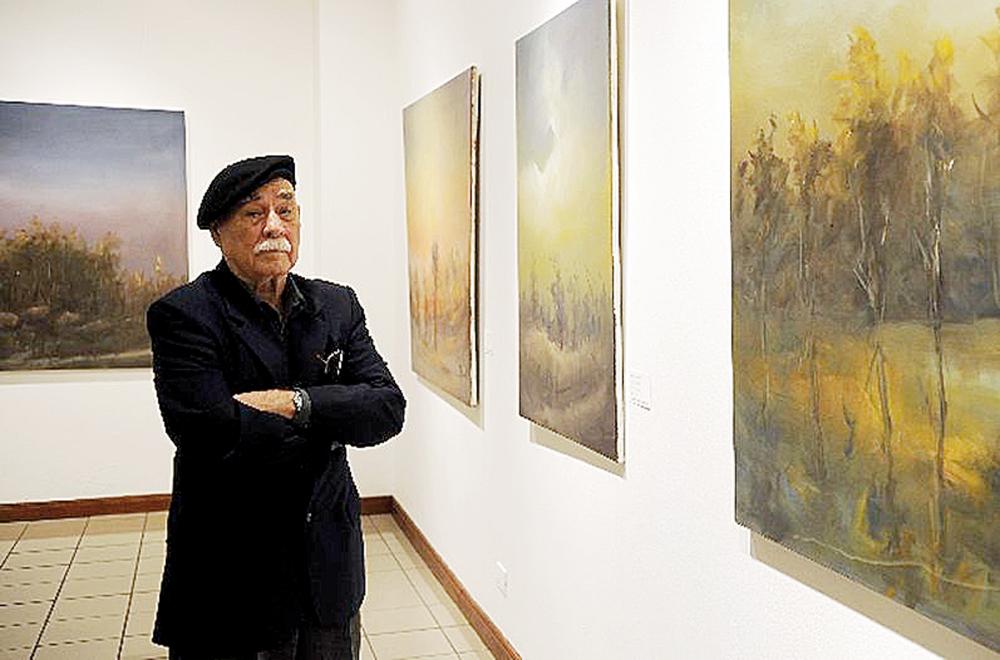 Charlotte.- El próximo jueves 24 de marzo la Galería LACA de Charlotte, especializada en arte latinoamericano inaugurará una exhibición colectiva, en la que debutan en ese lugar los artistas locales Rosalía Torres-Weiner (mexicana) y Luis Ardila (colombiano). Y también expondrá el pintor argentino local Leandro Manzo.
Sin embargo, el fallecimiento reciente del costarricense Ricardo "Chino" Morales, a principios de febrero, será motivo para rendirle un homenaje póstumo.
Y es que Morales había sido hasta su deceso uno de los pintores seleccionados repetidamente por LACA para mostrar sus paisajes y sus acuarelas.
Además, que los mayores coleccionistas de obras de Morales están radicados en Charlotte, y se trata de la pareja compuesta por el diplomático, Steven Kropp y su esposa, especialista en restaurar arte, Karen.
Durante los últimos 9 años, Morales sufrió de una enfermedad terminal, pero él falleció en su ley: "con el pincel en la mano".
Su esposa Daisy, a la que estuvo ligada durante 48 años, sencillamente asevera "fui su musa".
Por su parte, su hijo Ismael recuerda como en una madrugada hace 17 años, un incendio en la casa de la familia consumió alrededor de 250 obras del maestro de ojos rasgados, que siempre fue apodado "Chino", pero que no tenía sangre asiática. "Después del incendio, mi padre se puso más productivo que nunca y los críticos afirmaron que había renacido como el Ave Fénix: de las cenizas", acotó Ismael.
En ese momento, fueron los Kropp los que enviaron a Costa Rica algunas de las obras de Morales, para reponer la pérdida.
Es que el vínculo entre los Morales y los Kropp se fundió a través de Erika, la hija del pintor y de la musa, que de niña sufrió de fibrosis quística y se le trató en Dallas (Texas).
"El presidente y premio Nobel, Oscar Arias, ayudó a "Chino" adscribiéndolo a la diplomacia para que estuviera cerca de la menor", contó Kropp.
"Entre los dos hicimos un trato, yo le compraba las telas, los elementos para que vendiera su arte y él me compensó con algunas obras", contó Kropp.
Nelly Verano, directora de la galería LACA, anticipó que el jueves tendrán un panel especial recordando al pintor tico. "A través de su carrera, que se extendió por más de 50 años, Morales ha sido uno de los artistas centroamericanos mas elogiados y más galardonados", dijo Verano. Ahora, se podrá disfrutar la obra de "Chino" Morales aquí en Charlotte.
Escrito por Rafael Prieto Zartha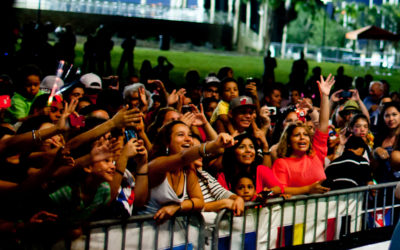 Mingle with more than 20,000 other culture and music lovers at one of Charlotte's largest cultural events, the Latin American Festival! The Latin American Coalition's signature cultural event is celebrating 26 years of music, food, and fun. SAVE THE DATE: Saturday...
read more