Metrolina Trade Expo Grounds
The Fanta Festival in Charlotte, North Carolina, is a Latin American celebration of culture and tradition thrown by the flavored-soda company Fanta. The one-day event aligns itself with the Cinco de Mayo holiday and boasts internationally recognized musical talent, mariachi and contemporary Latin music performances, celebrity appearances, folkloric dances and flavorful Hispanic cuisine. Kids' attractions include soccer skills challenges, batting cages and inflatable playhouses.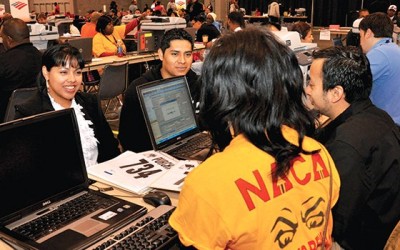 "Los invitamos a aprovechar esta gran oportunidad. Durante los dos eventos del año pasado en Jacksonville tuvimos cientos de latinos que acudieron y ahora ya tienen su casa o pudieron reestructurar sus préstamos", indicó Ricardo Herrera, vocero de NACA.
read more